Emotional support animals and service animals are different from pets. Owners often want to know if they can deny tenants with these animals. If an applicant qualifies for your rental property and they have a service animal or a support animal, you cannot deny them.
What's An Emotional Support Animal?
Emotional support animals and service animals are considered to be prescriptions, not pets. You can always advertise your property as a no-pet property, and when you take a tenant application, you can inform them that pets are not allowed. But, you cannot discriminate against a tenant because they have an emotional support animal or a service animal.
Support animals are often dogs, but they can be a variety of animals. We consider dogs, cats, pigs, and horses to be acceptable support animals. There are other guidelines by the Americans with Disabilities Act (ADA) that dictate what is considered a reasonable service animal.
Documenting the Need for Service and Support Animals
We always require that our tenants or prospective tenants bring a note from a medical professional stating the animal is necessary and a prescription. If the tenants do not have the note, we can allow the tenants to move in without the animal until we have that documentation. However, we always try to make sure we get that note upfront, before move in. This prevents any confusion and doesn't leave the tenants feeling like we are discriminating against them.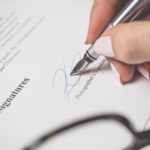 It's important that you don't treat these animals like pets. If you have any questions about emotional service animals, support animals, or pets and how to differentiate between these different types of animals, please
contact us
at HomeRiver Group. We'd be happy to answer any questions about Salt Lake City Property management.