The basic economics of any business involve a balance between supply and demand. As landlords, we spend much of our time thinking about supply. We constantly ask: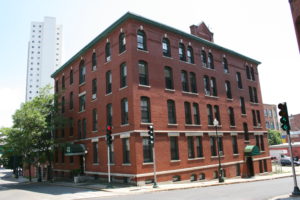 Where should my properties be located?
How many bedrooms and bathrooms should they have?
What kind of flooring and lighting should I install?
However, we less frequently address the demand side of the business equation.
The Joint Center for Housing Studies of Harvard University just released  The State of the Nation's Housing 2016. One interesting part of the report says:
"Although renter household growth is likely to slow from its current pace, rental demand should remain strong over the coming decade, keeping markets under pressure—particularly at the low-end."
If we know rental demand will continue to grow, we can ask different questions. What will renters want from their landlords and rental property? What do renters really care about?
The National Multifamily Housing Council and Kingsley Associates conducted a comprehensive survey of nearly 120,000 apartment renters to discover their preferences. Rick Haughey, vice president of Industry Technology Initiatives with the National Multifamily Housing Council, said in this press release:  "Many of these new residents are making a lifestyle choice to rent instead of buy and are thus looking for personalized services and amenities. The apartment industry is stepping up to provide those experiences."
Interesting facts from the survey:
The U.S. has 38 million apartment renters
The U.S. has 20 million apartments
Today there are 1.6 million more apartment renters than five years ago
What tenants really want
The survey revealed that tenants want these primary things:
Electronic payments
Seventy-eight percent of the respondents preferred to pay their rent online. Of those respondents, 63% want to pay with a credit card.  When tenants can pay electronically, rent is received faster and the tenant stays longer, which means less turnover.
Walkable location
Location has always been a main factor when deciding where to live. However, renters have new reasons for their location choices. Instead of yards and good school districts, renters want high walkability scores. Renters in this survey preferred to be able to walk to the grocery store and restaurants, while they preferred to drive to work and college.
The McKinsey Global Institute Study, Urban World projects 1 billion new consumers will emerge in cities by 2025. That's a gigantic market shift! The population shift will require a significant increase in the supply of available properties in cities.
Pet-friendly place
Thirty-three percent of apartment renters own a pet. So if we own apartments and choose not to accept pet owners, we are effectively cutting out 33% of our market. And according to the survey, 67% were interested in a dog park, and 54% were interested in a community pet-washing station.  Charging a premium rent and collecting a pet deposit will justify the risk.
Mobile access
Ninety-eight percent of the respondents said cellphone reception was important. Cell coverage is important. But exactly how much?
Well, 53% of the respondents tested connectivity when looking at apartments. It's difficult to market cellphone reception, but if reception is a problem, consider contacting the big cellphone providers and letting them know. Cell reception=happier renters.
Also, consider offering free Wi-Fi or discounted internet. Try negotiating a discount with the internet provider.
Bottom line
Considering these data points will help decrease vacancy rates and increase rents.
Article ideas by Jimmy Moncrief