Some tenants think that landlords only want to inspect a rental property so they can discover something, anything, in an effort to keep the security deposit. Most landlords aren't looking for a way to get out of returning a security deposit when they inspect a rental property. They are merely keeping tabs on their investment.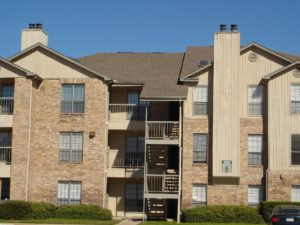 Here's a behind-the-scenes look regarding rental property inspections, why they are important, and when to do them.
Move-in/Move-out
Most landlords do a move-in inspection with the tenant and a move-out inspection with (or without) the tenant. They do that to determine whether the place was left in the same condition as when the tenant moved in, taking into consideration normal wear and tear.  But it's a good idea for landlords to check on their property during the lease term. That way, if there is a problem, the landlord can take care of it before it worsens.
Here are some examples of what landlords should look for:
Secretly bringing in a pet to get out of paying pet rent.
Moving someone else in.
Maintenance issues, such as an overloaded circuit, that tenants weren't aware was problematic.
The only way a landlord would find out these and other issues (issues they have a right to know about) is by performing an inspection.
Some landlords don't do inspections at all. Maybe the landlord doesn't like confrontation or doesn't understand the importance of conducting routine inspections. Whatever the case, it is a bad idea to not do any inspections.
Some landlords are just the opposite, wrongly believing they can enter the property anytime they like. They can't. Tenants have what's known as "the right to quiet enjoyment." That means a landlord can come over only for specific reasons and can't come over excessively.  Landlords often inspect once a year, but some inspect a rental property twice a year or quarterly.
Whatever the case, a landlord must give notice, usually 24 or 48 hours in advance, before they come by to do the inspection.
What a Tenant Might Hear from Their Landlord
There are some common issues a landlord might find during an inspection:
Hardwood floors aren't being maintained properly
Evidence of a pest infestation
Holes in the doors or walls
Yard maintenance
If tenants don't want to risk losing out on getting any of their security deposit back, they should take care of the place.  Inspections will help landlords keep track of what is going on before it gets out of hand.
Drive-by Inspections
Landlords are allowed to drive by, walk by, or bicycle by their property anytime they like, but can't go on the property during these drive-by inspections or disturb the tenants in any way. They can just check to see whether everything looks good from the outside. Regular inspections, along with tenant screenings, are the best tools landlords have to protect their investment.
Ideas by Laura Agadoni