If you want to know how to rent your house successfully, you need to know how to advertise your investment property. There are many avenues you can take when it comes to advertising, and honestly, the best strategy depends on your property. Some of the advertising platforms will be right for one type of property but wrong for other types of property. An experienced and knowledgeable property manager can help you make the best choices.
Online Advertising
Marketing rental property in this day and age means using the internet. Most renters are online looking for homes. One of the biggest and most popular websites is Craigslist. It's easy for anyone to list a property on Craigslist, and you can be sure that everyone will see it on that platform. However, think about the type of tenants you're trying to attract. When you're renting a small apartment, Craigslist is the ideal place to advertise. But, when you're renting out a large five bedroom home, you might not want every person on the internet looking at your property. So, it's important to explore different avenues.
Property Management Resources
Ask your property manager where your property will be marketed. Find out where you can see the listing, and make sure you know what it will include. Pictures are essential, and they're used with almost every property ad. The best property managers will have video tours as well. This provides the best exposure for your property. When you get the best exposure, you save time and money on vacancies.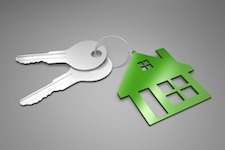 If you need help with rental property marketing, or you have questions about property management in Idaho Falls, please
contact us
at HomeRiver Group. We'd be happy to share more information.