Excellent advertising can make a big difference in your vacancy time and the type of tenant you attract for your property. Today, we're sharing some tips on how we advertise the properties we manage in Idaho Falls, Idaho and the St. George and Salt Lake areas of Utah.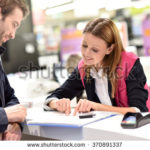 Take Great Pictures
Most potential renters will look at photos first. You'll need a selection of pictures that attract likely tenants and make them want to contact you to schedule a showing. Include photos of the front of the house, the kitchen and living areas, as well as the bathrooms and the bedrooms. Take pictures of any unique amenities, such as a garden tub, a back deck, or a finished basement.
Write a Detailed Ad
Your ad should be positive, accurate, and written with your ideal tenant in mind. Mention the location, especially if there are desirable schools, great restaurants, or the house is close to good shopping and recreation. Include whether you'll consider pets and always state the rental amount in your ad. Provide contact information and let prospective tenants know when the home will be available.
Use Online Advertising
Very few people are pursuing the classified section of your local newspaper, looking for housing. Everyone is searching online, so you need to be sure they'll find your ad on any site they happen to be using. Post your listing on Craigslist, Zillow, Trulia, HotPads, Rentals.com, and any other site that will reach potential tenants. When you lease your property through a property management company, you'll be able to advertise on their website, and they can syndicate your ad to cast the widest possible net.
Post a Professional Sign
While advertising online is most effective, signage is a good way to reach people who happen to be walking or driving through the neighborhood. Keep the sign looking professional; you don't want to resort to cardboard and a magic marker. Include information about the size of the property, the number of bedrooms and bathrooms, and the amount of rent. Always provide a phone number or email address.
These are a few of the best ways to advertise your property for rent. If you have any questions or you need any help, please contact us at HomeRiver Group.