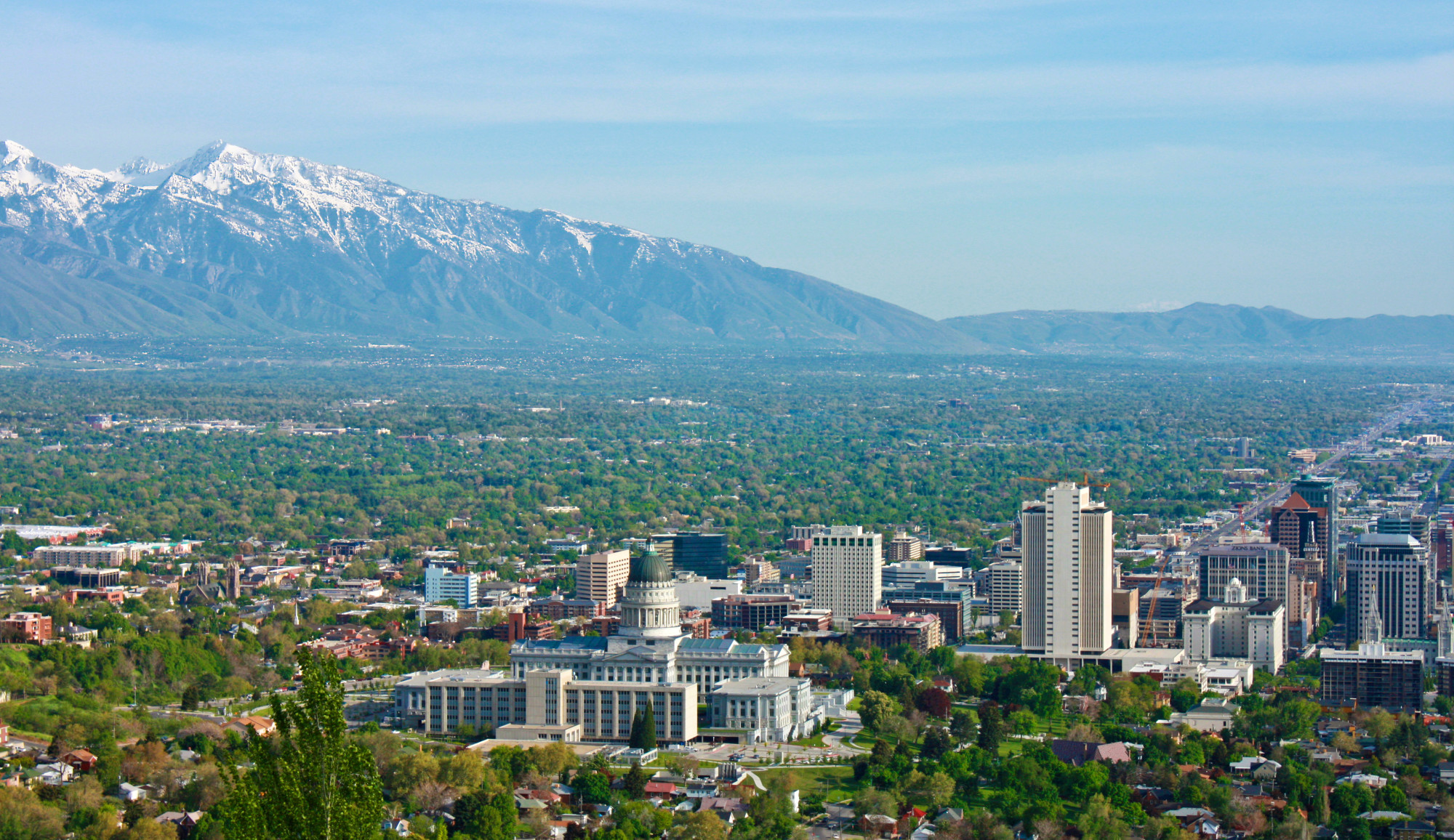 Salt Lake City has never been bigger or more populous.
And this has placed enormous strain on real estate in Salt Lake City. Housing costs are up—but this hasn't stopped people from moving there, whether for jobs or the city's legendary quality of life.
This has made the choice to rent in Salt Lake City all the more attractive. So let's look at some of the reasons why you should consider renting in the Crossroads of the West.
1. Lower Cost
It's true that the cost to rent in Salt Lake City has increased in the recent year.
In fact, the median monthly rental cost is up by about 12% over last year. But it's important to keep this cost increase in its proper perspective. Because it turns out that housing costs have skyrocketed at a much faster rate.
Real estate in Salt Lake City is hot right now, and the median home price in the City of the Saints has increased by nearly 23%. That's almost twice as much as the rate of increase for Salt Lake City rentals.
2. Great Sense of Community
Salt Lake City is home to a warm and close-knit community of people. There are family-friendly activities on hand throughout the year, and these are a great way to find and build new friendships.
Renting in Salt Lake City lets you establish a base of operations, so to speak, so you can explore the city and make new friends.
3. Enjoy the Culture
Salt Lake City has a vibrant and acclaimed cultural and artistic scene.
We can only touch on some of the highlights. For instance, you can enjoy spectacular shows at the city's own Broadway at the Eccles Theater, or immerse yourself in the finest music of the ages at the Utah Symphony and Opera.
Renting in the city is a great way to maximize your enjoyment of these cultural offerings. If you manage investments the right way, you'll be able to afford a comfortable rental apartment and still take advantage of everything Salt Lake City has to offer.
4. Job Opportunities
Another good reason to rent in Salt Lake City is to make the most of the city's excellent job opportunities.
As a result of a recent tech boom, Salt Lake City and its beautiful suburbs have earned the nickname of "Silicon Slopes." Meanwhile, there's a steady increase in jobs in healthcare, manufacturing, and tourism.
Plunging straight into the game of trying to find Utah properties to buy may not be the wisest first move. If you're coming to Salt Lake City for job opportunities, renting is the best option.
5. Great Quality of Life
Perhaps the best reason to rent in Salt Lake City is so you can sample a quality of life that's second to none.
Whether it's enjoying all four seasons, the endless wilderness and outdoor activities in the surrounding countryside, or the vibrant cultural life, Salt Lake City is a great place to live. Renting lets you make the most of this quality of life, while still having some money left over.
Make the Choice to Rent in Salt Lake City
These are just a few of the reasons why you should rent in Salt Lake City.
Housing and rental costs are rising everywhere in the country. But Salt Lake City rentals are still economical, and they're still a great choice if you're looking to make the most of what the city has to offer.
To learn more about real estate in the City of the Saints, or to get in touch about our property management services, please contact us at the HomeRiver Group today.