Tenants can sometimes play dumb and try to tell you that they don't understand what they were getting into when they rented your property. You have to hold those tenants accountable for any property damage and the lease agreement they signed. Tenants should read their lease agreement before they move in. If you get a bad tenant who tries to take advantage of you, you have some courses of action.
Preventing Damage to Rental Property
We suggest sending a lease violation if you notice damage. We start with a warning violation, stating the item that needs to be corrected with a time period of 48 to 72 hours. Then, we will send a second violation with a fine. If they aren't taking care of the property, you can post an official Three Day Notice to correct the issue or move out of the property. Based on my experience, it's difficult to evict tenants for something like this. It's easier and more common to evict for nonpayment of rent. However, you can always work with your tenants to correct the issues.
Tenant Destroyed Rental Property – What to Do
If the property is completely trashed after they've moved out, and you notice holes in the driveway and bleach on the carpet, you can deduct those items from the tenant's deposit. There are guidelines on the lifespan on carpet, paint, and flooring. This is dictated by state law. The amount you charge depends on the life of these things. However, for items like damage to blinds and walls, you are within your rights to charge the tenant's security deposit as long as these were not pre-existing. We always recommend you use a move-in checklist so you can use that to check against the damage you find when the tenants move out. Collect that from the tenants within two or three days of move-in.
Documenting Move-In and Move-Out
Make sure you document the condition of your property really well before someone moves in so there aren't any questions about who did what. Take a lot of photos and note anything that's damaged. Recently, we had a tenant who lived in the property for five years. Upon move-out, he tried to claim that a light fixture in the living room was never installed and there had always been a hole in the ceiling. We went back through our photos and documentation and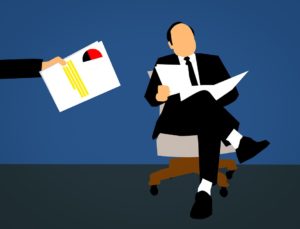 noticed there was a light fixture when he moved in. So, we were able to charge him for the cost of that replacement. He wasn't happy, but we always protect the investment of our owners.
If you have any questions about what to do if a tenant damages rental property, please contact us at HomeRiver Group (BMG Rentals). We can help you with all your Salt Lake City property management needs.