New roommates, visiting family, new boyfriends, and live-in nannies are all common scenarios. But when does a guest become a tenant? According to landlordology.com there is a thin line between what defines a guest and a tenant, and guests can be a huge liability if they start acting like tenants.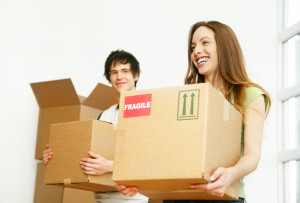 What's the Difference?
Some landlords would respond by saying a tenant is someone who is on the lease. While true, this doesn't account for guests that have taken up residence in your rental without your permission.  It's extremely important for any adult occupant who is living there, to be on the lease. Otherwise, there is no legal accountability for them.
Examples of Tenants vs. Guests
| | | |
| --- | --- | --- |
|   | TENANT | GUEST |
| College Kids | Returning home for the summer or because they dropped out | Returning home for Weekends, and breaks, but always goes back to school. |
| Elderly Parents | Moving in with children because they can no longer take care of themselves | Visiting children for a brief few weeks, or to help with a new child |
| Boyfriend, Girlfriend or Friend | Spending most days and nights there  for weeks/months at a time | Only visiting during the day, no matter how frequent |
| Hired Help, Nanny or Farm Hand | Living on the property | Only on-site during normal business hours |
| Au Pair | Living on the property | By definition, they live with the family, so they will always be a tenant. |
Warning signs that a guest has become a tenant: 
Guests who pay rent
Guests are receiving mail at the property
Guests that spend every night at the property
Guests that have moved-in furniture or pets
Guests that make maintenance requests
Other Considerations
State laws are different so be familiar with yours.
This issue of how long a guest can stay should be addressed in your lease, such as no more than 10-14 days in any six-month period. 14 days should be enough time for any one friend or relative to visit in a six month period.